An Allergen, Mold, & Air Quality Inspection Company
Western Massachusetts and Western Connecticut
Nature's Way offers professional Environmental Allergen, mold inspection, and air quality services. We can diagnose Allergen, mycotoxins, and mold problems in your home and help you find the right solution for your family. We are based in Springfield, MA and serve communities in Western Massachusetts and Western Connecticut.
Professional Air Quality – Allergen and Mold Inspection in Springfield, MA Affordable Rates!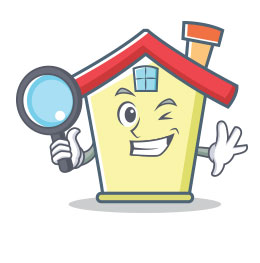 Rely on the best when looking for Allergens and Mold Inspectors.
Rely on the best when looking for allergen and mold inspectors in Springfield, MA. You can do just that by calling (413) 734-7882, 531-0911 and speaking with a professional. Allergen and Mold testing needs should be done right and efficiently; don't let it ruin your health and your home. Call Nature's Way Inc. today!
There are various types of molds that can affect your home and different structures like offices and places of business. One type that has been known to cause life threatening effects is Stachybotrys, or black mold or toxic mold
Call Nature's Way, Inc. today and speak with our experts at (413) 734-7882, 531-0911. Rely on mold and allergen inspection services that you can trust. We can super clean, retest, and monitor the environment, enhancing the value of the home and giving homeowners, sellers, and buyers the knowledge of their air environment.
Specializing In:
Impact presence of Allergens, Mold, Bacteria, and VOC's (Volatile Organic Compounds), and Formaldehyde
Analyze the environment for moisture and humidity
Sample areas for contaminants, and send samples to the lab for analysis
Present the findings to the customer
Offer solutions for their environment
Offer air purification technology to enhance the air quality of the residence
Offer wearable air purifiers that creates a safe personal breathing zone around you.
Trained & Certified:
We are members of Normi, the National Organization of Remediators and Mold Inspectors, which is a non-profit organization that trains and certifies professionals in the inspection and abatement industry. If you are experiencing any type of Allergens, Mycotoxins, or Mold, give us a call. Let our professionals perform Mold or Allergen detection, in your home, or office, and offer solutions for you, including monitoring services of your indoor environment.
Please send us an email to NaturesFreshAir@msn.com or call (413) 734-7882, or 531-0911 for an honest, professional opinion about your indoor air quality and its solutions.
.
Services Areas:
Massachusetts:
Agawam, Amherst, Belchertown, Brimfield, Brookfield, Chicopee, Conway, Deerfield, Easthampton, East Longmeadow, Feeding Hills, Florence, Gilbertville, Granby, Greenfield, Hadley, Hampden, Hatfield, Haydenville, Holyoke, Leverett, Longmeadow, Ludlow, Miller Falls, Monson, Montague, Northampton, Palmer, Pelham, Shelburne, Shelburne Falls, South Deerfield, Southampton, South Hadley, Southwick, Springfield, Sunderland, Three Rivers, Turners Falls, Ware, Warren, West Brookfield, Westfield, Westhampton, West Springfield, West Warren
Connecticut:
Bloomfield, East Granby, Ellington, Enfield, Glastonbury, Granby, Hartland, Hartford, Mansfield, Newington, Stafford, Stafford Springs, Suffield, Thompsonville, Windsor, Windsor Locks
Read Our Testimonials:
Test Indoor Air Quality

Very thorough in his approach to resolving my problem, just a little slow in getting back to me with possible solutions.

-John W.
Greenfield, MA

Test Indoor Air Quality

Very accommodating, especially with scheduling dates for testing and follow-up.

-Richard H
Manchester, CT

Test for Toxic Materials & Mold

Dan and his wife are very customer focused. On time on his site visit and very quick with his phone replies.

-Homeowner
Wilbraham, MA